Seattle's Funnest Party Bus Rental Service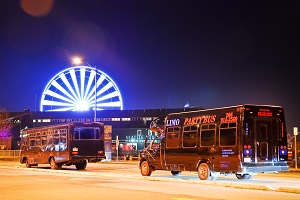 Fun Way To Go Party Bus / Seattle Party Limo is known to be the funnest party bus in the Seattle area; providing the greater Puget Sound area with 16 to 34 passenger party buses.
Starting with a single 16 passenger within a year due to repeat and referrals, added a second 16 passenger. Then, due to requests added a third 34 passenger party bus. After it got around we had the larger 34 passenger party bus, 4 months later we had to add another 34 passenger bus!
After seven years in business in the Seattle area, we know a little bit about providing quality service and a fun environment to get your party where it's going!
All of our drivers are CDL certified and have been seasoned bus drivers for over ten years. Our drivers are not just there to drive, but there to make sure you have a fun experience!
We pride ourselves on having the cleanest buses with the latest standards of quality equipment to suit your requirements!


Seattle Party Limo / Party Bus Provides Fun & Safe Transportation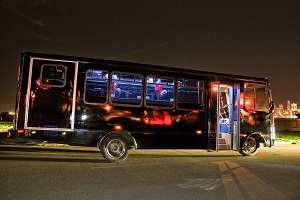 Our buses range from holding 16 people very comfortably, and up to parties of 34 on our larger buses! Premium sound, black leather seating and amazing lighting. Check out more about the quality of our buses!
Whether it's a night on the town, Woodinville wine tour, pub crawl, wedding transportation, bachelor or bachelorette party, going to a concert - casino - corporate function, birthday or sporting event, our party buses are the fun and safe way to go.
Seattle Party Limo / A Fun Way To Go party bus rental provides fun & safe transportation whatever the event and we offer the best rate for party buses and services. Call today and reserve your party bus at 206-962-4862.
Seattle Party Limo / Fun Way To Go Party Bus Rentals Services
Take a look at the amenities available inside and outside our buses. From cup holders to premium sound to hook up your iPod or awesome LED lighting, we've got you covered!