Bellevue Party Bus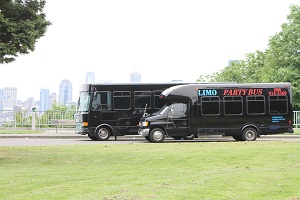 Whether it is a birthday party or any other celebration for which you need to hire a party bus in Bellevue, WA, it is always viable to seek the finest party bus rental service to make your event even more special. Experienced professionals offering party bus rental service can provide you with a suitable party bus to suit your needs and preferences.
FunWayToGo, LLC is a credible company offering the best party bus rental service in Bellevue. After knowing your requirements and number of passengers, we help you in choosing the right party bus. Besides, we offer our Bellevue clients an opportunity to choose from varied party buses. We assure you of:
Reasonable party bus rental options
Comfortable party bus rental options
Committed party bus rental service
Proficient party bus rental service
Top-notch party bus rental service
Bellevue Party Bus Rental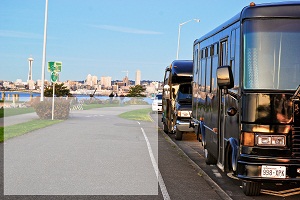 When it comes to celebrating a special occasion, party buses have become a perfect choice in Bellevue. Since a party bus is equipped with all the amenities, you can be sure of enjoying any event without any hassle.
Holding an experience of so many years now, we provide you with the most suitable party bus in Bellevue to make certain you have a fun experience during your celebration. Our Bellevue area party bus drivers are highly-experienced and ensure your safety while driving. To hire a party bus for special occasions, you can count on our party bus rental service in Bellevue, since our:
Party bus has all the amenities
Party bus is spacious
Party bus is equipped with a bathroom
Party buses are comfortable
Party buses have leather seating
Bellevue Party Buses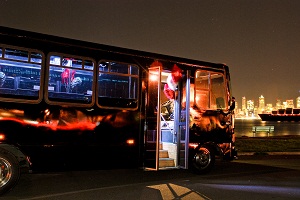 Party buses are specially designed for recreational events and are deemed perfect to have fun during any occasion. Realizing the shift in trends, many professionals are offering party bus rental service in Bellevue. However, it is viable to rely on an experienced professional for quality services.
Having a collection of diligently-designed party buses, we are the professionals you can count on to hire a bus in Bellevue: Our:
Party buses can accommodate 34 passengers
Party buses have an amazing sound system
Party buses have LED lights
Buses are clean
Buses are luxurious
Bellevue residents can call FunWayToGo, LLC at (206) 914-3560 to hire well-equipped party buses.