Party Bus Rental Services by the Biggest and Best in the Auburn Area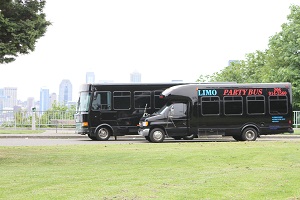 Do you need a well reputed service of party bus rental in the area of Auburn, WA? Fun Way To Go, LLC offers excellent services of party bus rental in the Auburn region.
We are committed to take care of transportation when you get together with your closest friends to live it up in the city! The buses we offer Auburn residents are of the best quality with plush interiors.
More importantly, the buses available for Auburn residents have all features of safety too! All our customers always come back to us as we offer impeccable services to them that simply cannot be matched by our competitors.
The drivers that we hire to serve Auburn:
Have at least 10 years of experience
CDL certified
Are trained to drive safely
The comfort, safety and entertainment are our concerns. We worry about all this so that you never have to.
Party Bus Rental for Special Occasions and Events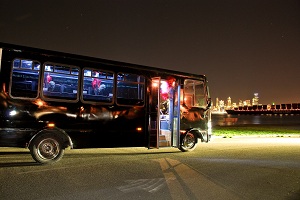 The vehicles provided by our party bus rental service to Auburn customers are known to offer services that are:
Luxurious and comfortable
Dependable and reliable
Cordial and amiable
No matter what the occasion is, our party bus rental in the Auburn region can offer you a number of features making them versatile for all occasions. With so much to see in the region of Auburn, people prefer hiring our buses as it is always fun to move around with all your close friends and family.
In order to make sure your experience with our service is a memorable one, we have installed top of the line features like LED light, exceptional audio system and great leather seats in our buses for Auburn residents.
Our Party Buses Can Accommodate Groups Up to 34 Passengers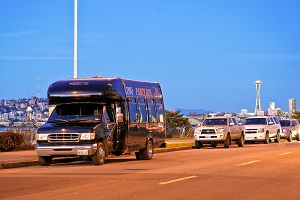 The party buses that we provide in the Auburn area can fit 16 to 34 people with ease. Our party buses in the Auburn area are available for events for various kinds like:
Bachelor/ bachelorette parties
Weddings
Children birthdays
Choose our party buses in the Auburn area to make your day even more special and we guarantee you will not be disappointed! Get in touch with our company to book our state of the art party buses for your special day. We can take care of specific needs or requirements of the customer.
Fun Way To Go, LLC offers great party bus rental service to Auburn customers. Call 206-914-3560 to employ our party buses.