Party Bus Tukwila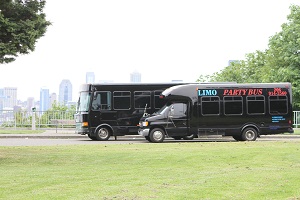 If you are looking for a good party bus in Tukwila, WA, consider going with Fun Way to Go. We offer a 16-passenger bus, and a 34-passenger bus to help accommodate for many different sizes of events or parties. Whether you are celebrating a birthday, going on a tour, going to a concert, or many more different occasions, we have the party bus for you!
All of our party bus drivers are CDL certified and have been professionally driving party buses for over 10 years to ensure safe transportation.
Some of the things our party buses include are:
Black leather seating
Amazing lighting
Durable hardwood floors
Overhead mirrors
Limo tinted windows
Consider choosing us as your party bus service. Give us a call at (206) 962-4862 to get more details for your next event.
Party Bus RentalTukwila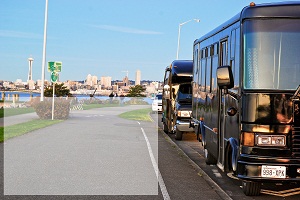 We have been offering a party bus rental service for years now. We specialize in having the best drivers and the best amenities possible to provide a great experience every time. Our party bus rental service in Tukwila is a great way to spice up any event and help make the transportation part of the event super fun.
When choosing a party bus rental service, you need to make sure you have enough room for your group to comfortably fit. We offer two different sizes of party bus rentals to try and accommodate everyone's needs.
You could use our Tukwila party bus rentals for many events including:
Holiday parties
Sporting events
Casino Outings
Prom nights and school dances
Bachelor/Bachelorette parties
High School and college graduations
We hope you will choose us for your future events. Give us at (206) 962-4862 call to set up a party bus rental today in Tukwila!
Tukwila Party Buses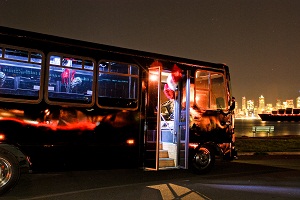 The amount of fun you can have with party buses is almost limitless! We can accommodate for anywhere between just a couple of guests to 34 guests. Party buses are a great way to go from place to place with a big group of friends or family; the best part is that you don't have to drive!
You can also use our party buses as the entertainment. You don't have to have a specific pick up and drop off you can just have the drivers drive you around while your group parties.
Our Tukwila party buses are equipped with:
Overhead handrails
Cup holders
Trash containers
The best drivers
Bathrooms
We offer competitive prices and look forward to making your next event amazing! Call Fun Way to Go today for a quote.