Party Bus Clyde Hill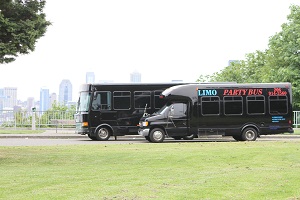 When you start to plan your next event in Clyde Hill, WA consider using one of our party buses! We offer busses that can accommodate up to 34 people. Using a party bus is a great way to stay safe while letting loose! Although we don't provide alcohol on our party buses, it is permitted as long as everyone on the bus is 21 and has an ID on them.
If you're looking for fun transportation with a group of people but nobody wants to drive, just use a party bus! All of our drivers in Clyde Hill are CDL certified to ensure safety and fun. We also offer many great amenities, so our party bus guests are comfortable and well taken care of.
Some of the amenities our Clyde Hill party bus offers include:
Overhead handrails
Bathrooms
Trash containers
Cup holders
The best drivers
Don't stress out about the transportation for your next event, just call Fun Way to Go at (206) 962-4862 to reserve a party bus!
Party Bus Rental Clyde Hill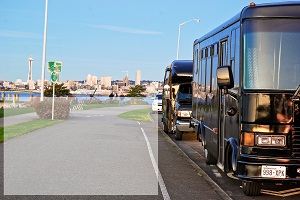 Finding a party bus rental doesn't have to be tricky anymore. We offer two different sizes of party bus rentals to help accommodate whichever size group you have. Our party bus rentals are a great way to ensure a fun, safe, exciting trip to wherever your location may be.
Our party bus rentals have fun drivers who try to not only keep you safe, but also make sure you have a great time!
Party bus rentals in Clyde Hill are great for events including:
Holiday parties
Weddings
Sporting events
Graduations
Prom nights
Casino runs
Bachelor/Bachelorette parties
And much more
If you need a party bus rental in Clyde Hill give us a call today!
Clyde Hill Party Buses
Party buses are a super fun way to go out in a big group. Say goodbye to taking several cars, finding parking, having to risk a DUI, and many other unpleasant situations by using one of our party buses.
Our party buses have so much to offer and we only have the best drivers to ensure safe and fun transportation. You can use party buses for so many different occasions, you pick the location and we drive!
Our party buses have many nice features including:
Black leather seating
Amazing lighting
Durable hardwood floors
Overhead mirrors
Limo tinted windows
Call Fun Way to Go at (206) 962-4862 to get a price quote or reserve your bus!