Party Bus Rental Services by the Biggest and Best in the Renton Area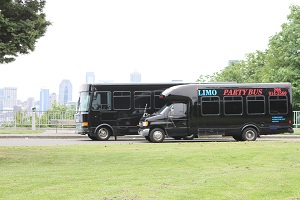 If you are searching for a reliable party bus rental company in the Renton, WA area that can bring your night to the next level, then FunWayToGo, LLC is your answer. We offer our clients unique party buses that create an enjoyable as well as memorable experience for any occasion. Our party bus has distinguished features and offers the utmost comfort to the passengers in Renton. Additionally:
Our party bus has cup holders
Our party bus offers a hook up for iPods
Our party bus is spacious
Our party bus has LED lights
Our party bus has a great sound system
No matter whether you need a single party bus or multiple party buses in Renton, with our collection of buses, we can successfully cater to your needs.
Party Bus Rental for Special Occasions and Events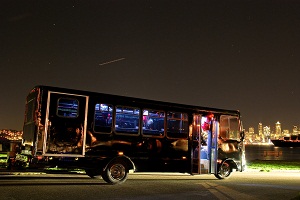 Party buses have become the happening transportation mode of the 21st century. On attaining our party buses in Renton, you need not to worry at all. Our bus will take you anywhere you want to go in Renton, offering pick up and drop off service. We provide party bus rental for various events, including:
Party bus rental for weddings
Party bus rental for casino trips
Party bus rental for bachelor parties
Party bus rental for proms
Party bus rental for concerts
If you are seeking party bus rental service in Renton, contact us. By booking our party bus in Renton, getting around town will become easier and more entertaining.
Our Party Buses Can Accommodate Groups Up to 34 Passengers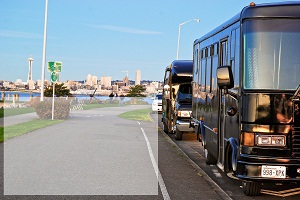 Today, almost everyone is looking for party bus services in Renton to make their events more amazing. However, you must choose a reliable party bus rental service in Renton to enjoy your event to the maximum.
Holding significant experience, we offer party bus rentals that can accommodate up to 34 passengers. On acquiring our services, you can select from a range of buses at budgeted prices. You can pick our party buses because:
We offer high-tech services in our party buses
Our party buses are driven by trusted chauffeurs
We offer fleet options for party buses
We offer party buses at affordable prices
Our party buses are meticulously maintained
To get free estimates for party bus rental service in Renton, call FunWayToGo, LLC at 206-962-4862 and opt for our preeminent services to go anywhere in town.