Party Bus Rental Services by the Biggest and Best in the Redmond Area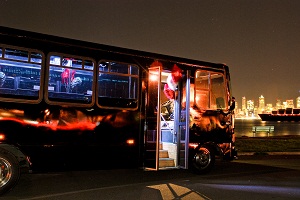 Party bus rental services provide party buses for a variety of occasions, including guided tours and parties in the Redmond, WA area. We are served by CDL certified drivers who each come equipped with more than 10 years experience to make your party bus rental experiences some of the best in the Redmond area.
In business since 2008, we know how to provide party buses that are comfortable, spacious and clean to suit the needs of your every group member.
Some of the best traveling, in comfort and convenience, with our party buses
Some of the most fun party buses in the Redmond area
You and your group will have some of the safest and most enjoyable experiences
In the Redmond area, enjoy activities such as wine tasting in style with our party buses
Party Bus Rental for Redmond Area Special Occasions and Events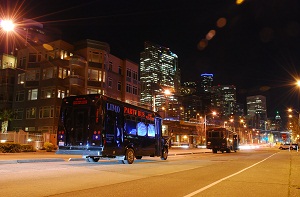 We provide the extra touch that can make the difference in your party bus rental experience in the Redmond area. From such awesome additions in our party buses, as premium sound and LED lighting to the simple ones of customized cup holders, we go the extra mile to ensure that your special occasion or event really is special.
These are just some of the reasons why our party bus rental services are in such demand in the Redmond area.
Enjoy the sights of the Redmond area from black leather seats and amazing lighting
Get some of the best rates in party bus rental services in the Redmond area
Redmond area party bus rental that provides quality services
Party bus rental services with safe and secure party buses
Party Buses for Redmond Area Groups - Up to 34 Passengers
Whether you are travelling to a variety of pubs at night or you are simply going through wine country, our party buses are ideal for any occasion and any group. With our two 16 passenger and two 34 passenger party buses, we are sure that we can handle any occasion.
We take pride in ensuring that your party bus rental experience will always be a good one.
Party bus rental serving both the residents and the visitors to the Redmond area
Your comfortable and secure experience is our main concern
Serving you with the latest equipment and services in our party buses
Call today and let us answer your questions!