Holiday Light Tour Party Bus Tours and Rentals around Tacoma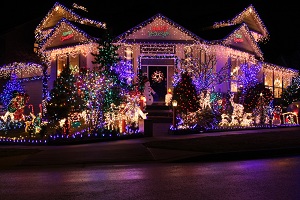 How would you like to start a new tradition of taking a tour around Tacoma city to view the Christmas lights on display?
Most families enjoy a night out to view the Christmas lights around Tacoma. We want to tell you about a night out on our holiday light tour party bus in Tacoma that will likely become a family and friends tradition every year.
Imagine sitting in the comfort of a luxurious Christmas light tours bus that is fully equipped with:
A professional certified CDL driver
Luxuriously comfortable leather seating
Incredible interior lighting with color changing LED lights
A premier sound system
Invite your family and friends to join in a night of Christmas lights fun, enjoying the festive light displays without the hassle of stop and go traffic with no designated driver concerns in the comfort of a luxury party bus.
Whether you choose a Christmas light tours bus to celebrate the season, or our fabulous Saint Nick wine tour in Tacoma, it will be an unforgettably festive holiday experience. Call Fun Way To Go today to make reservations at 206-914-3560.
Party Bus Rental for Christmas Light Tours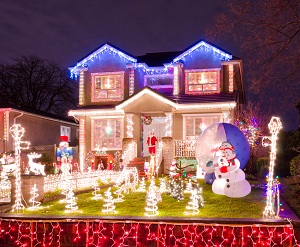 It's the time of year when that festive mood strikes us.
You have an opportunity to launch a tremendous pre-celebration of the Christmas season with a memorable Christmas light tours bus experience around Tacoma.
Our professional drivers know where the most spectacular light displays are located, and will navigate the holiday light tour party bus through heavy holiday traffic while you travel in style.
Your tour will be relaxing, fun and memorable because:
We know the best places to view the most spectacular light displays
You can enjoy the luxurious comfort of our party bus amenities
Our luxury Christmas light tours bus is climate-controlled
We encourage you to dedicate one evening to share the joy of viewing the festive lights on a holiday light tour party bus around town. Or if you prefer our Saint Nick wine tour and wine-tasting event in nearby wine country, we can provide equivalent luxurious party bus accommodations.
Saint Nick Wine Tour Tacoma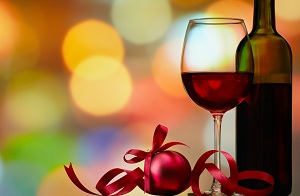 We have an exciting opportunity that will take you to a destination with a rich history of exquisite wine production as part of our wine-tasting and Saint Nick wine tour in Tacoma and nearby wine country.
Whether you prefer a holiday lights tour party bus excursion to enjoy the festive Christmas lights throughout the city, or a premier rental party bus for the Saint Nick wine tour, you can expect:
The luxury of a certified CDL driver with curb to curb service
Christmas light tours bus rentals with premier accommodations
A safe, secure and relaxing tour experience
Place a call today to Fun Way To Go to start a new tradition of enjoying the festive lights around Tacoma from a holiday light tour party bus, or participating in the Saint Nick wine tour. 206-914-3560