Holiday Light Party Bus Tours and Rentals around Seattle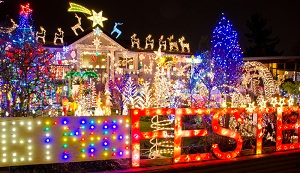 It's time for singing the greatest music of the year, imagining a gentle snowfall, and enjoying spectacular Christmas lights!
And believe it when we say this can all be enjoyed with a luxurious holiday light tour party bus!
We make it more fun and more memorable because:
We know where the most spectacular light displays are located
You can sip wine with your friends with no need for a designated driver
Tour buses have luxurious leather seating and a premier sound system
Our Christmas light tours bus is equipped with music of the season
Can you think of a more dramatic way to celebrate the season than sharing good times on a Christmas light tours bus throughout Seattle, or being escorted on a Saint Nick wine tour and returning home safely to the sound of Christmas music?
To make certain you don't miss out on this experience, call Fun Way To Go today for reservations at 206-962-4862.
Party Bus Rental for Christmas Light Tours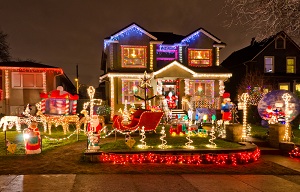 We want to introduce you to a dynamic celebration of the Christmas season with an unforgettable Christmas light tours bus experience around Seattle.
Our holiday light tour party bus is a luxurious way to enjoy the sights and sounds of the season without the hassle of congested streets, stop and go traffic, parking difficulties and viewing limitations.
Travel in style this year with family and friends on a Christmas light tours bus to see a spectacular festival of lights throughout Seattle. This is a luxury trip in a beautiful rental bus with:
Premier sound system throughout
Radios with CD players, iPod adapters and auxiliary inputs
Dazzling interior lighting with color changing LED lights
Luxuriously comfortable leather seating
A professional certified CDL driver
Whether you choose a holiday light tour party bus to celebrate the season, or our fabulous Saint Nick wine tour, it will be an unforgettable holiday experience.
Saint Nick Wine Tour Party Bus This Christmas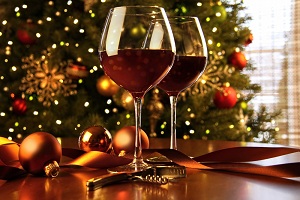 We are providing an opportunity for a unique and unforgettable Christmas holiday experience!
Invite your friends on a holiday adventure to a Saint Nick wine tour complete with a wine tasting in the Woodinville wine country.
We can prepare a holiday light tour party bus package, or a premier rental party bus for the wine tour with:
Luxurious leather seating
Incredible digital sound system
Dazzling interior lights
A professional certified CDL driver
If you prefer something a little different from our Saint Nick wine tour, we can prepare a tremendous holiday light tour party bus package in Seattle for friends and family customized to celebrate the season in an unforgettable way.
Start a new tradition of Christmas background music, sipping wine with friends, and enjoying the beautiful Christmas lights around Seattle in the comfort of a Christmas light tours bus. Call Fun Way To Go at 206-962-4862 today for reservations.